Recovery from Eating Disorders, Psychological Disorders, and Abuse



Home | Hiding In Plain Sight | Reasons Behind Destruction | Mental Health and Illness | Helpline Phone Numbers | Accomplishments | Links | Special Thanks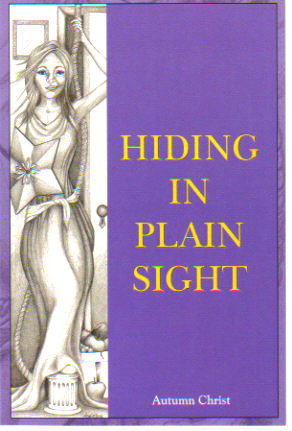 Welcome to Overcome Your ED!

This site was created to help others with Eating Disorders, Psychological Disorders, Self-Injury, Domestic Violence and survivors of Abuse. There are many factors which play a role in these problems happening to us. Every year we lose thousands to these disorders and to the violence of rape, domestic violence, and abuse. I have been battling within myself for years. You will be able to see through my eyes the underlying problems which started my journey down this deadly path. Please if you are going through this or know someone who is get help.

There are thousands of organizations, each with a specific purpose or goal. The goal for this website letting others know that living with eating disorders, psychological disorders and surviving abuse or domestic violence are nightmares which many either do not realize exist or refuse to admit or receive help for. I have researched several sites, books, articles, health journals and medical treatment programs that I have found. It seems that no one can relate to these disorders or traumatic events unless they have experienced them for themselves first hand. Please feel free to contact me with any questions or opinions you may have on this site. This site is not intended to offer medical advice or treatment.

This site is solely to let others know that I understand and can relate to what you are going through as I have gone through it as well. There are links on this site for information, counseling, awareness and treatment centers which can help you. No one has the right to judge anyone. Eating disorders is a very lonely disorder, believe me I know. To be a victim of abuse whether it is sexual, rape, incest, molestation, emotional and mental, physical or domestic violence are very terrifying issues that scar you for life. You must find strength within yourself to want to heal then to receive the treatment you need to recover. Please look over this site and click on the other links provided as well if desired. If we each help just one other person, we can all overcome the pain we suffer one step and one day at a time.

I would especially like to thank Dr. Richard Levine, M.D., Dr. Elizabeth Hoffman, P.h.d., and the staff at Hershey Medical Center for all their help and support with this book and my recovery.

Also a special thanks to Christine Mercer-Vernon for her beautifully inspiring artwork. You can see her other works of art at www.mercer-vernon.com.


God Bless all of you and thank you from the bottom of my heart for all you have done for me.

I am not here to preach to anyone, I am far from a saint. I would however love to be able to help someone else for no personal gain other than to say you are not alone in this struggle. I have found that helping others with this disease is my way of healing myself and recovering. Seeing others heal is the best feeling in the world. Through the struggles of our lives it is rare to find selfless acts of others in today's society. When you are offered a helping hand regardless of your pain, if there are no strings attached take that person up on the offer. I know that when I finally accepted help from those selfless people, my journey towards recovery was something I actually seen as no longer impossible. After being in recovery for almost 4 years now, I am proud of my self, but also very honored I had those people there to guide me and lend the support I was truly in need of. Thank you and God Bless!

Depression, Rape, Surviving Abuse and Domestic Violence are topics which need attention for awareness and healing because every year millions are faced with these issues and have no hope for recovery or how to accept and deal with them appropriately. Please visit the Mental Health and Illness page to find out more information and ways to recover from these horrible problems.

I am not a Doctor or Counselor, sometimes someone who has experience in these dilemmas can help more than someone who has received a degree because they are more able to relate to your needs and background. Please know that professional help is out there and should not be ignored as there are many ways that treatment from professionals works as well. Being afraid or scared to talk to someone is very difficult because you are unsure of what may happen, how you may react or what may actually surface, but this is something we all must do in order to recover.

Keeping your feelings and pain inside will destroy you in time. After spending most of my life hiding and in denial, finding help and support were the only way I knew I was going to be able to allow myself to heal.



©Copyright 2003 Overcome Your ED
©Copyright 2003 "Strength Comes from Healing"
©Copyright 2005 "Hiding In Plain Sight"
Release of Liability:
All information on this site is to be used for general purposes. It is not intended to offer medical advice, counseling or any other purpose to harm anyone. All information is as accurate as possible and nothing described on how to lose weight is condoned or recommended.
Such ways can be harmful and deadly if done, please learn from my mistakes never follow the footseps. Please speak to a health care professional for information if you feel you are in need of help. Thank you and God Bless.